Note: Preservation Updates are a regularly occurring series of posts where I round up recent information on historic LDS buildings and their futures. Depending on the age of the post, there may be newer information available. Click here to see all Preservation Updates.
It finally happened:
The Herald Journal
is reporting that yesterday, Logan's (in)famous "Golden Toaster" chapel, which had two chapels and could hold 8 student wards, was torn down on January 7.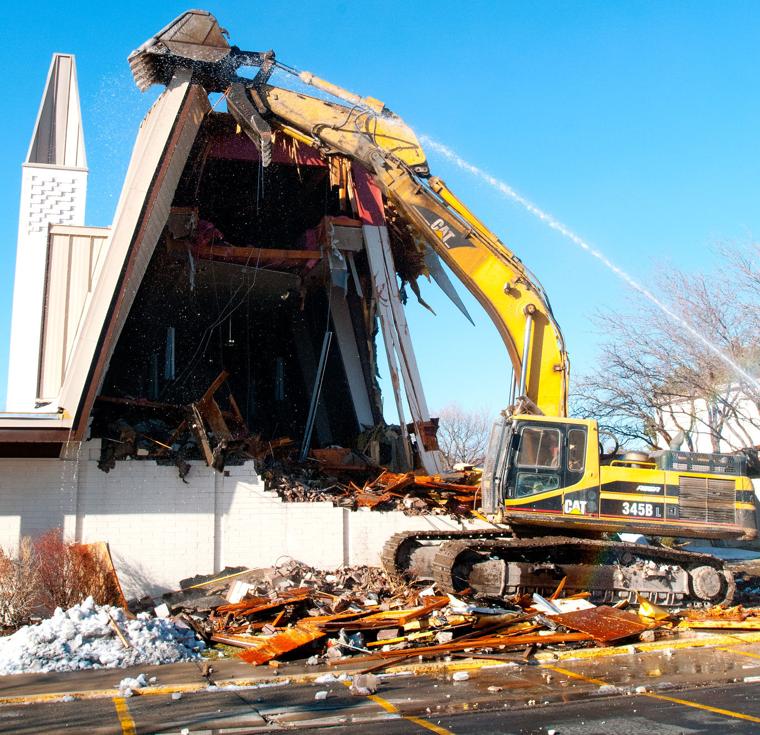 (Source: The Herald Journal; John Zsiray)
The chapel was built in 1962, so it wasn't exactly historic; its architecture was more noted for its pecularity than any other virtues. The chapel was part of a land swap that occurred between the Church and Utah State University. Original plans called for a building to stand where the chapel is now; those have since been changed, but part of the deal was that the building had to come down. This continues a recurring theme in Church architecture--the Church is usually reluctant to sell its buildings and have them used in a different form, and it prefers to tear them down. (For example, the Church insisted that the Heber Tabernacle only be used for 'proper events' and that it be maintained--they preferred to lease it to the city instead of selling it.)
Lots of people are mourning the loss of this building
--a good reminder that members become attached to their buildings and architecture, no matter what they look like. For some pictures of the iconic chapel, see the
LDS Architecture blog
.